United States
Begoña Sevilla
Bilingual | TV News | Investigative Reporter | Communications | Contributor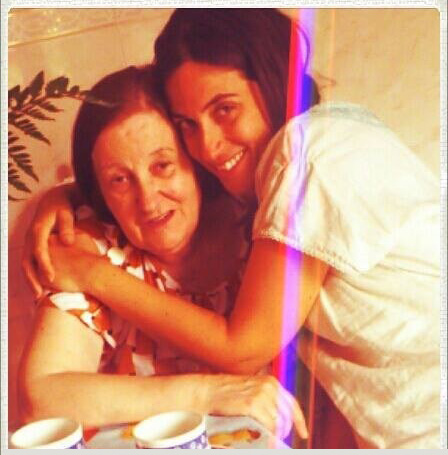 MOM IS ALWAYS RIGHT!
Carmen Fernandez, my dear mom, used to sit me in front of the TV to watch news and investigative reports since I was four years old. We loved sitting together to see the newscast "Informe Semanal" by TVE (Spain Public TV). Very enlightening! Mom was aware that watching news could help
me to seek a higher education and maybe become an outstanding journalist.
I owe my mother everything.
I started working as an intern for Radio Euskadi (the Basque Country Regional Public Radio) with a very well-known journalist Almudena Cacho. I rapidly knew that I wanted to be in front of the camera. After a while, I received my opportunity as a reporter and news anchor for IMASTV in Ciudad Real, Spain. My career started booming: Lokalia Gipuzkoa, Canal Regional de Noticias Castilla – La Mancha, La Única Radio Talavera (Toledo), TeleToledo, etc.
 I felt like I touched heaven when I accomplished my milestone: becoming a national reporter for, Antena 3 Noticias, Television Española and Telecinco (top national TV in Spain). I covered multiple events that definitely broadened my knowledge: Spain National Elections, Ricky Martin exclusive interview, SICAB (International horse fair), April Fair in Seville, Niki Beach Champaign Special Celebration, International Flamenco Festival, etc.
Her career just took an unexpected twist – from being a recognized, serious, and experienced
professional in her field to starting over as an entertainment journalist. Begona did love it! She met an incredible team! The show was anchored by Toñi Moreno and Pablo Carrasco as a Director. She needs to say thank you so much to the dozens of people in the chat show "Entre Todos" who showed her how to keep fighting. Special mention for the journalist and comedian Pablo Carbonell for helping her to do the great report: "La ciudad de los muchachos de Leganés".
Begona thought that she could not go further in her journalism career. She was dead wrong!
Journalist and Comedian
Pablo Carbonell