Becoming a global leader doesn't happen without effort. But the personal and professional rewards of developing an international outlook can be tremendous. That's why Begoña works hard every day.
Begona was appointed to present the 2020 New Cultural Program of the Queen Sofia Spanish Institute Event in New York City.
Such a great moment with American TV personality Petri Hawkins-Byrd presenting the winners at the Emmy Awards Gala in San Diego, California.
LINDA INTERNATIONAL magazine named Begona to be the co-host for Miss Linda International 1st Beauty Contest in Connecticut State.
She also has spoken at thousands of engagements and works around the clock to keep the community up to date on a multimedia outlet environment:
Begoña inspired more than 200 members of the LATINAS UNIDAS Foundation, Rochester (NY). They represent the future leaders of the community. PICTURE
She went back to the

University of the Basque Country (UPV/EHU),

when she graduated to share her story of success in journalism in the United States and her 7 Emmy Awards challenge.
Rochester Institute of Technology (RIT)

students had the honor to listen to

Begoña Sevilla's story of success winning 7 Emmy Awards in less than two years. She was invited by friend Julio Saenz, Professor in the Communication Department. PICTURE
She gave a master- class to the Spanish-language students at the St John Fisher College in Rochester. Begoña

shared her Spanish Castilian knowledge and journalism career aspects.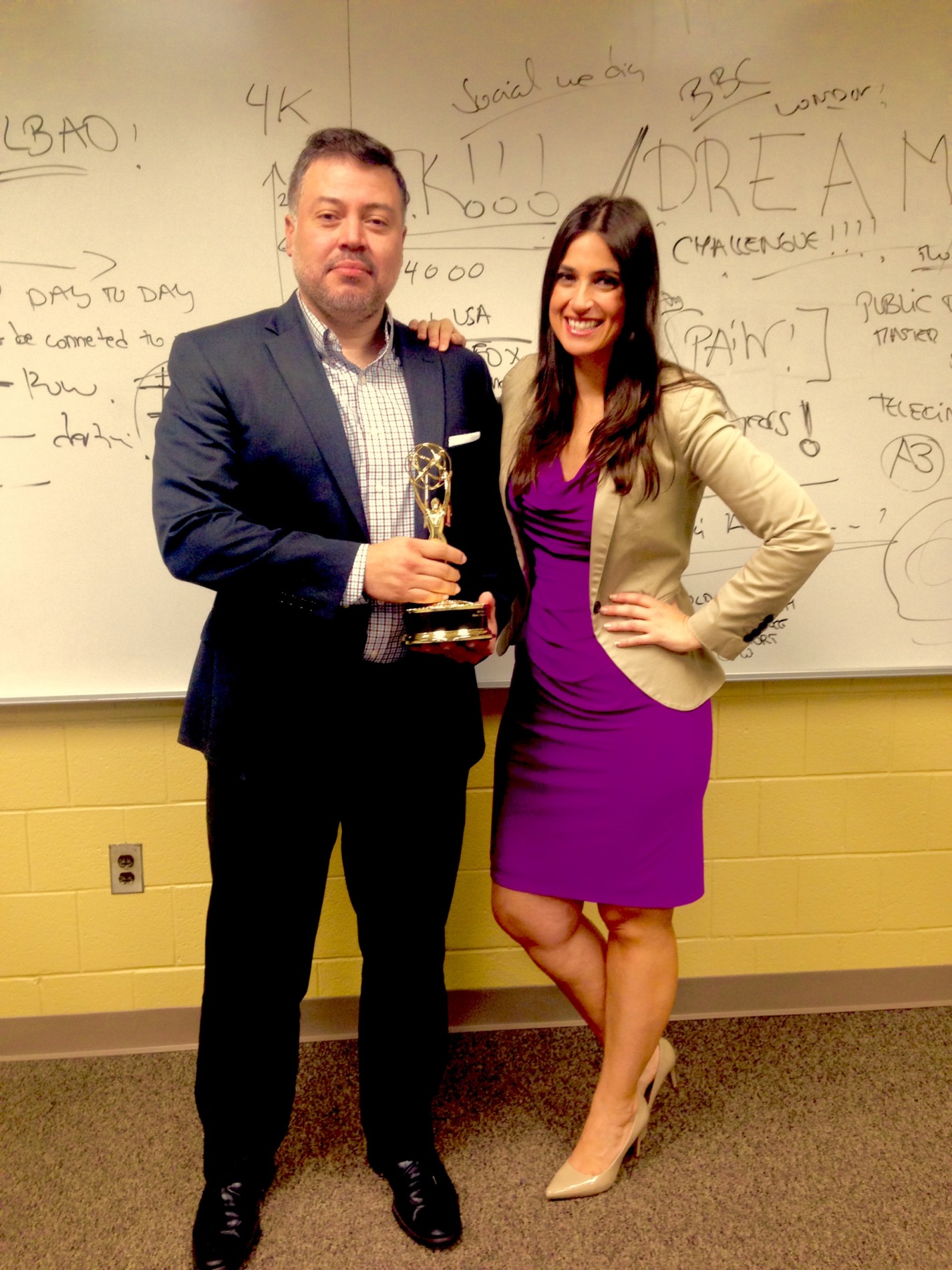 Begoña had the honor to participated in numerous events:
Begoña was also honored to participate in the National Association of Latino Elected and Appointed Officials (NALEO) Edward R. Roybal Legacy Annual Gala in March 7, 2017. PICTURE
20TH

Annual

LULAC National Legislative Awards

in Washington, DC invited Begoña to participate.

PICTUR
Special guest for the 26th Annual Induction Ceremony of the Connecticut Women's Hall of Fame. She had the opportunity to chat with the environmentalist and biologist Nell Newman. 
In 2019 she was honored to be invited for the Les Couleurs Charity fundraising event

to continue inspiring, educating, and empowering children in Mexico.

PICTURE